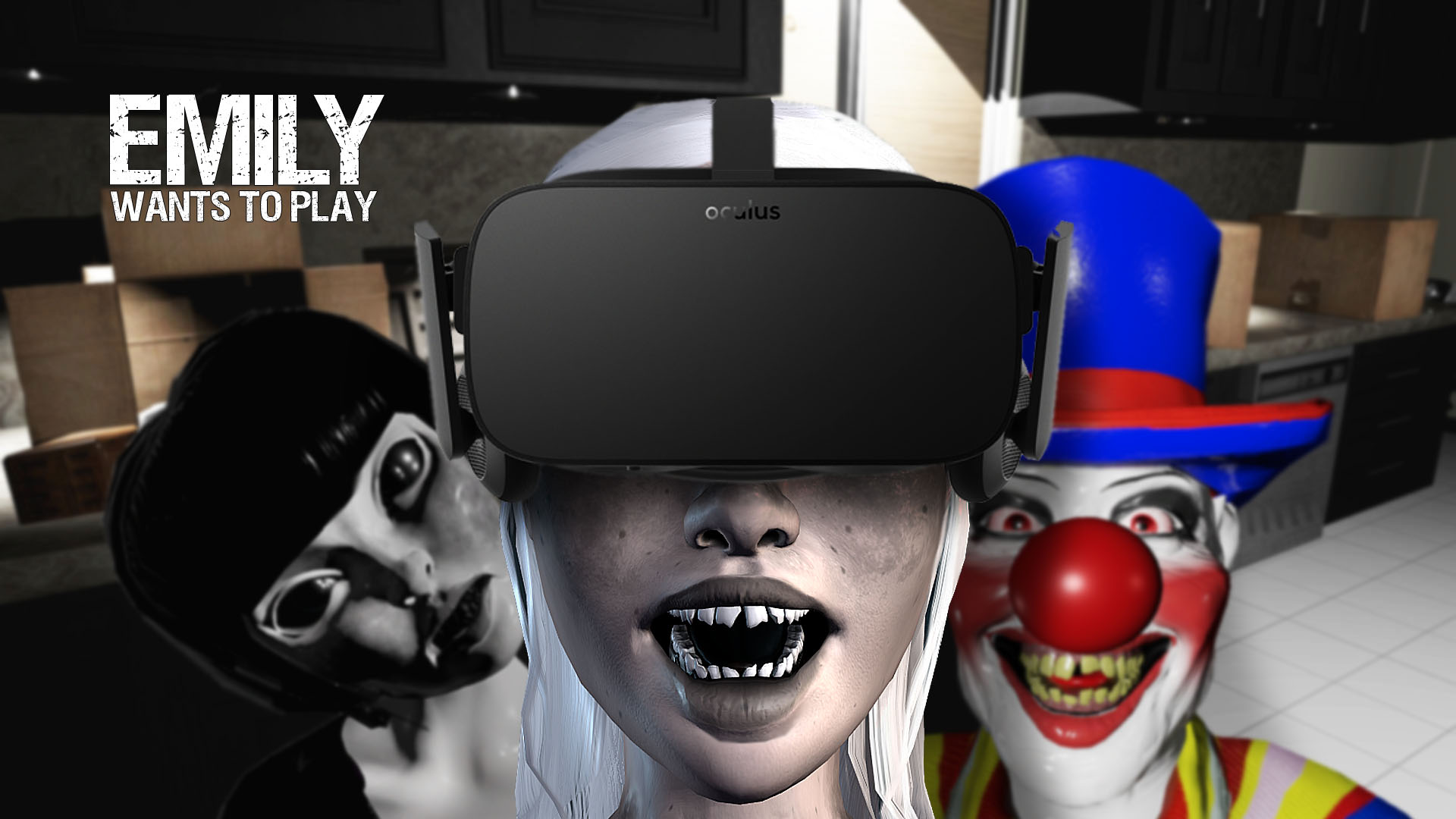 I have no idea why this has been requested, but many have wanted to play Emily Wants to Play in Virtual Reality. So I went ahead and updated the game to work with HTC Vive and the Oculus Rift. Some users had already been capable enough to get the game working in VR already, but I have adjusted everything and now it works great in both major VR platforms.
You can download the game for VR now through Steam: http://store.steampowered.com/app/416590 and in the future it will hopefully be on the Vive and Oculus stores.
Links to the various updates it has gone through:
Why would you play Emily Wants to Play in VR?
Huge VR update, HTC Vive users now have hands